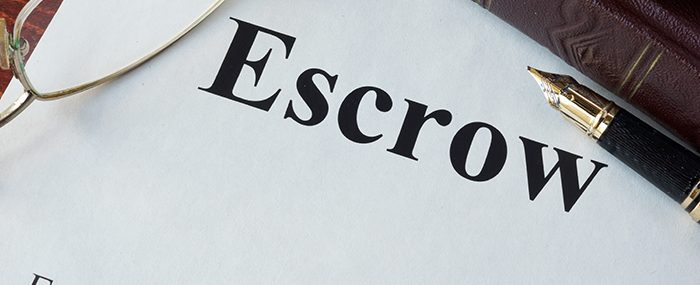 Escrow: An escrow company is used to assure your house closes on time and the money exchanging part of closing goes smoothly. Escrow holders hold money for "safe-keeping" in transactions between a buyer and seller. For example, in an online transaction, PayPal is the secure third party that holds the buyer's funds and then hands over the payment to the seller.
Tying up any loose ends like obtaining funds, finishing forms, getting the documents for loans and liens, and making sure you get a clean title to the house prior to your purchase gets finalized are all parts of closing in which an escrow company is useful.
These are the documents that escrow holders usually compile:
Fire and other insurance policies
Title insurance policies
Terms of sale and any seller-assisted financing
Requests for payment for various services to be paid out of escrow funds
Loan documents
Tax statements
Upon finishing all instructions of the escrow, the closing can take place. All expenses like title insurance, inspections, and real estate commissions are paid. The title to the home is then transferred to you as the new owner and appropriate title insurance is issued as noted in the escrow instructions.
When closing is done, you'll make a payment to the escrow company. As your real estate agent, we'll let you know what is an acceptable form of payment.
The Escrow Holder Will
Prepare escrow guidelines
Perform a title search
Meet the bank's standards as outlined in the escrow agreement
Receive payments from the buyer
Prorate interest, insurance, tax and other payments according to guidelines
Record deeds and other legal documents as instructed
Request title insurance policy
Close escrow when all instructions of seller and buyer are complete
Disburse payments and finalize instructions
The Escrow Holder Won't
Give advice – the escrow holder has to remain an impartial, third-party status
Offer opinions about future tax estimations
Mortgage Escrow Account
Creating a Mortgage Escrow Account helps keep track of on-going expenses while there's a loan on your house. Generally, the Escrow Account is partially funded at closing and the home buyer makes on-going contributions through their monthly mortgage payment.
Once you have the ABCs of the escrow process down, you can be a better buyer.
Are you looking to buy a house? Let us help you. Just fill out as much of the information below that you want and we'll get right back to you, with no obligation to you. We guarantee your privacy.