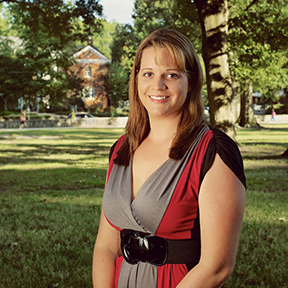 "The home is the heart of the family" 
Brittany partners with her clients throughout the buying or selling process with a radar focus on her client needs. Whether you are a buyer-client or a seller-client, Brittany is committed throughout the process with your best interest in mind. For Brittany, a home is the heart of the family. She can help you choose your home with your family's lifestyle in mind. Interested in purchasing a home convenient to school, work, grocery stores or prefer a home in a more remote location? Brittany will familiarize buyers with the area, helping clients find the home of their dreams. Ready to sell? Brittany will help you leverage the market and your home's assets to ensure a best price, seamless sale. Brittany will work with you to match your real estate goals with your life goals.
Excited by real estate? Brittany is – and she brings that excitement to every sale or purchase. Her passion has led to a trainee real estate appraiser license and she is working towards becoming a certified residential real estate appraiser. Her perspective and expertise will greatly enhance your purchase or sale.
Brittany was born and raised in Durham, NC, and graduated from the University of North Carolina at Charlotte. With a local real estate market showing signs of exciting growth and potential, she returned to Durham to pursue a career with Seagroves Realty where she can work with clients to help them find their perfect home or prepare for selling an existing home.
If you're looking for local insight, Brittany lives in Hillsborough with her husband, Brett, and their three children. She fills her free time volunteering as a Girl Scout leader, boating on Kerr lake, camping, hiking, and spending time with friends and family.