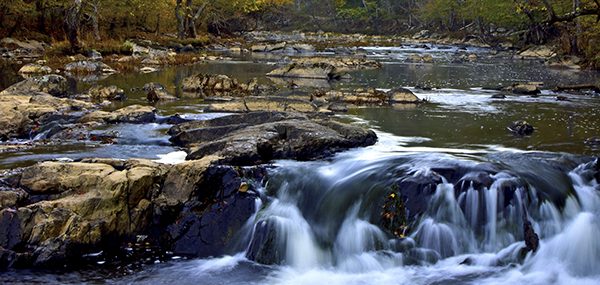 What Makes Hillsborough Unique
Hillsborough is a unique gem. From a historic downtown whose beginnings harken to the late 1700s to newly developed pastoral neighborhoods offering every modern convenience, "H'boro" offers an eclectic selection of homes and neighborhoods. Residents can wind down through quiet landscapes just steps from an eclectic Downtown Hillsborough to the majestic Eno River and access the scenic Occoneechee Moutain State Natural areas by bike or on foot to access its many landmarks or take advantage of contemporary shopping centers and newly established communities boasting gated communities.
The Downtown and surrounding areas host a variety of chic restaurants and have a "Mayberry" feel with an artsy twist. In this area of Orange County, there are more than 100 historic homes, churches, and buildings that date as far back as the 18th century. At its core, the downtown dates back to 1766 and much of its origins remain prevalent. The neighborhoods that surround this historic jewel include areas like Pleasant Green Farms, a unique gated community with easy access to all the Triangle region has to offer and host to only 26 homes on 10-acre lots in 373 acres of open fields, pastures, and natural hardwood forests.
Hillsborough Neighborhoods
As with every area, Hillsborough is home to neighborhoods with unique character profiles and home style. There is an edgy artsy core to the downtown areas and a rich, pastoral lifestyle in the many surrounding neighborhoods. There is something for everyone in Hillsborough. Seagroves agents will work with you to get a comprehensive "lay of the land" or help you accurately determine the best possible sales price for your home.
Durham, Chapel Hill, Hillsborough Schools
Durham schools offer a fit for every person, child or adult, young or no-so-young. As home buyers and sellers, knowing everything you can about the schools, both public and private, will impact your property value. Buyers with or planning for young children want to know that their schools provide the best possible path for all; buyers who plan to re-sell will want to know how the schools will impact their potential sale, and those who are ready to sell will want to leverage the community schools to ensure the great number of prospective buyers.
By no means exhaustive, here are resources that will help you evaluate the schools in your communities.
Economy & the Housing Market
The unemployment rate at 3.9% is on par with that of the U.S. average and the housing market is competitive. The median home cost is $254,700, but the highs and lows are dramatic and home prices up 7.7% in the last 10 years. Here you will find homes from less than $200K to others in the millions. Driving home sales is a population growth since 2010 that has increased 17.8%. One of the most unique aspects of Hillsborough is its competitive housing market. Seagroves Realty is able to help navigate the search for properties in the neighborhoods and will work with you to find your perfect home.
Local Farm Markets
Where does farm-to-table come naturally? Right from the farm in Hillsborough! There are two farmers markets every Saturday morning — one at the UNC Health Care Hillsborough campus and the Eno River Farmers Market in the heart of downtown. You will also find a co-op grocery store stocked with fresh produce and amazing baked goods. Residents also enjoy a special treat in April during the Piedmont Farm tour where they can purchase directly from the source.
The Eno River
From the scenic Riverwalk, residents can hike or bike just a stone's throw from the Eno's banks, access several riverfront parks, and bask in the fresh air and cool shade from mature trees. Along the Eno River is a replica of a nearly 300-year-old Occaneechi village, a small castle created entirely out of saplings, and an old cotton mill, residents can explore Hillsborough's remarkable past and natural wonders. The Eno Rover area is one of the most popular destinations in all of Orange County and is an anchor to daily life in Hillsborough.
Bottom line? Hillsborough is a remarkable place to live and own a home. The market is strong for sellers and priced right for buyers. Hillsborough is an ideal area for home buyers and here in the region, you'll find a wide variety of housing options, building styles, areas and neighborhoods, and lifestyles. Seagroves agents are ready to work with you to find your perfect home or sell your home in this exciting market.